I must say that I have a dream job, working with couples to design their dream custom home plans in Spokane, Washington. Drafting custom home plans and plans for additions and shops is what I do most of the time. But each year I have been lucky enough to get to build at least one of the custom home plans or addition plans that I have drawn. As I put on my nail bags and become the framer I have been since I was 19, and then the sider, and then painter and then finish carpenter, I always feel very lucky.
I don't work alone and usually not all day in the field. I have a small crew that I work with and that is another thing I find rewarding. The teamwork and camaraderie involved in working on a custom home for months is something I have enjoyed for 25 years.
And then there are the homeowners, in this case, Cal and Delain Miller. I don't know why, but I have been lucky through the years to have built homes only for people that are easy to get along with and fun besides. The Millers were no exception.  Unlike most other custom home builders, I encourage and enjoy having the homeowner work on their home all they want. There is the reward of teamwork, camaraderie and a sense of accomplishment we share that adds to the experience for myself and them as well.
The Millers both worked hard right along with me and my crew and all the subcontractors we hired as we raced to beat the calendar and the weather to get them in for Christmas. We were not sure if we could make it and the pressure was on as they had their three adult children and their families flying in from all corners of the country on 22nd of December. It was with a huge amount satisfaction that we left late in the day on the 21st with the Miller's new custom home clean and the certificate of occupancy, the ink still wet, waiting for them on the kitchen counter.
Take a pictorial tour from start to finish: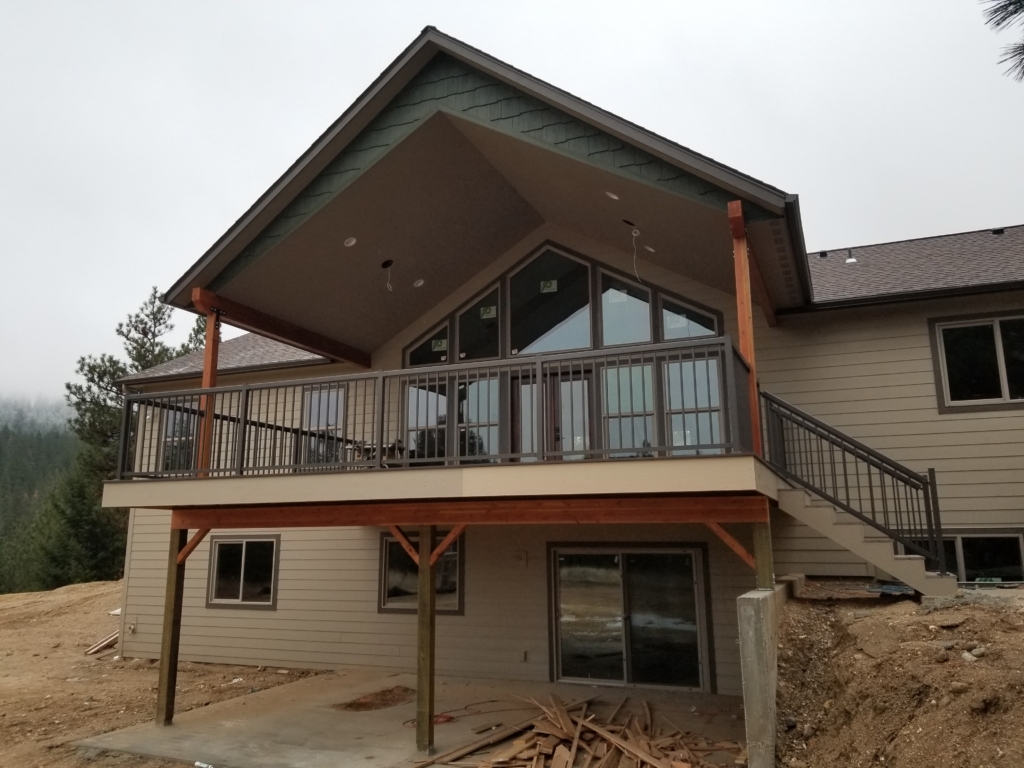 And the back deck turned out great.
Here is a tour of the 3d model if you would like to see more of the layout and the basement.