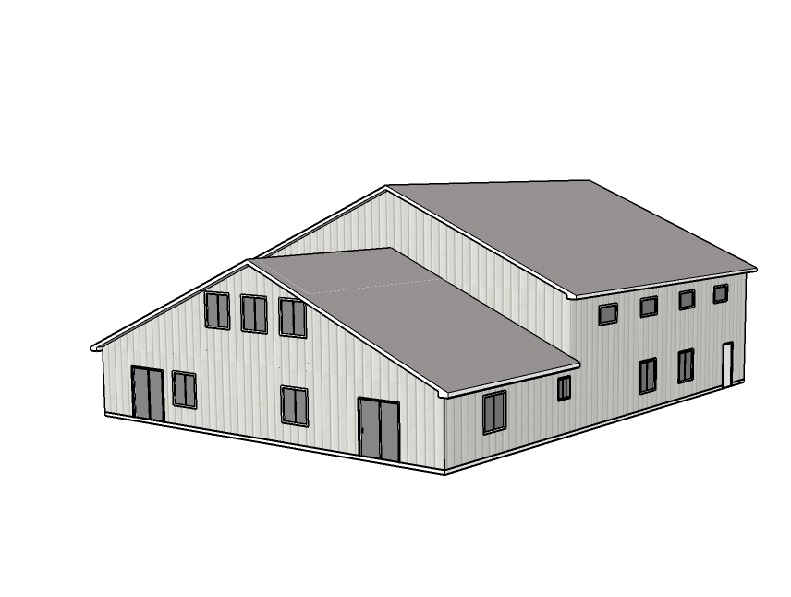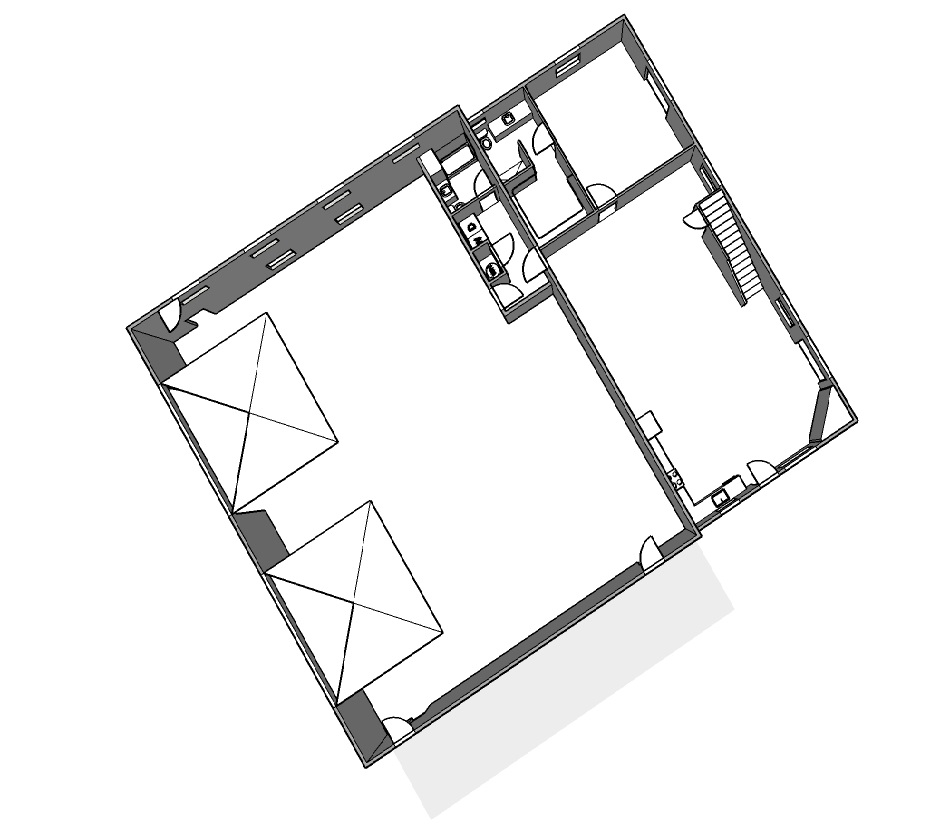 Pictured above is a "shouse" the that I designed and drew up plans for this past year. A few years ago I had never heard the terms "shouse" or "shome" or "barndeminium" , now I drafted plans for them on a regular basis. I was actually years ahead of my time when I begin drawing up plans for the Della Dean design in 2010. I ended up building it in a typical suburban neighborhood and it is nothing like the monsters being built today. But my thought was "what guy wouldn't want to open a door from his house and step into his shop?
Commuting to work can be as short as walking down the hall when the floor plan attaches a workshop to your new home. The flexibility of a shouse can be a great fit for the unique lifestyle that comes along with running a home-based business or even a serious hobbyist that needs access to their tools or toys. For superior comfort and energy efficiency, choose a house with a shop and / or storage area built right in.
What is a "shouse" anyways?
Shouse Definition: A shouse is a mash-up of the two words, "shop" & "house". It can be thought of as a personal workshop (and/or storage area) which is attached to your house or living quarters. These living quarters can serve as a primary residence or a part-time residence (weekends, vacation property) which you can often find on land utilized for fishing, hunting, & other recreational uses.
The Benefits of a Shouse House Plan
This type of home is a great fit for folks with lots of big toys and tools who simply don't want the added hassles associated with separated living arrangements. Building this way can also potentially save you money at tax time due to the consolidation of structures (only applicable in some states, please check your local laws & regulations).
What would a shouse usually cost?
There are several considerations that will end up factoring into the physical construction of any shouse.
Some of the factors you'll want to consider are:
Function: What is the scope of use for the building – how many square feet are going to be required overall.
Codes, Associations, Regulations: Building codes, homeowners associations, and other rules and regulations will affect construction costs as well.
Property: Be careful where you choose to place your own shouse as the location you build will impact the cost of utilities, landscaping and much more.
Features: Prices will obviously also vary based on what you choose in terms of interior home features. If you want a top of the line kitchen with extensive storage space for example, you could be looking to pay quite a bit more. Basically, the more complicated the design, the more you will likely need to pay.
All these variables will be considered by our lead draftsman as we work to create a design that meets your needs as well as your budget. We're experienced builders as well and would be happy to help you design your dream home!
If you're all ready to consider your building options now, Spokane Home Design can work with you to create your unique concept and provide a no-cost estimate. Call us today at 509-868-8972 to get started now.