These Home Designs are Available for Purchase and Modification
All these home plans which were built here in Spokane are for sale for $450.00 as is. Many are available for immediate delivery though some might require at least a week as they need to be updated to the software program that I now use (a week out). I am in the process of converting my entire catalog but I am also in the process of making a living designing new homes and so it will take time to get to them all.
By the same token, this page is incomplete and will remain a work in progress for many years I hope.
I do not intend to create any automation, at least for now, in regards to collecting payments and delivering plans. I would rather deal with each customer individually and in person via email or phone. I am set up to receive payment via Paypal and can always take a check. All these Spokane home plans here have been built or are scheduled to be built in the near future. (click on houses to see more on each plan).
THE NESST   is a 2,035 sq. ft. home design that was built in Spokane for a couple who wanted everything on one level. It was built on a beautiful piece of property at the base of Mt. Spokane.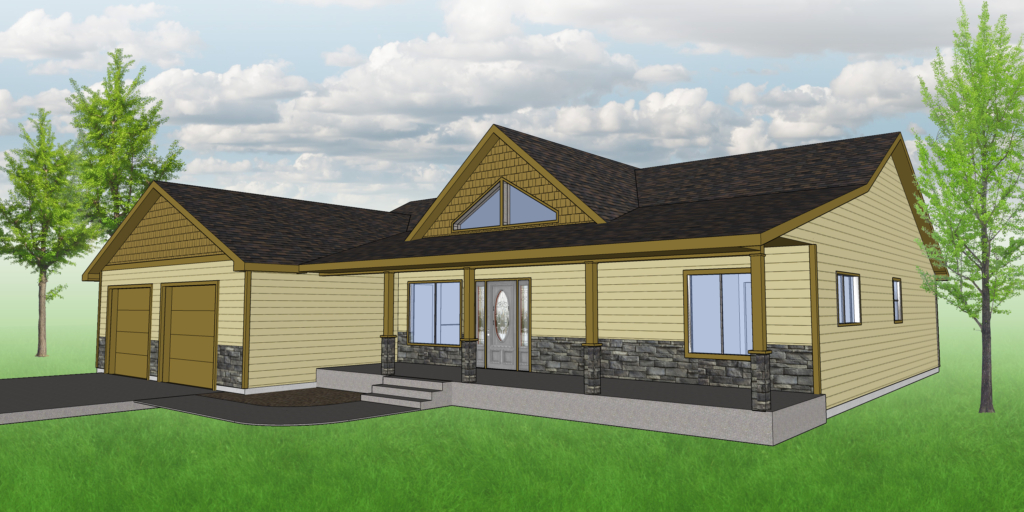 THE BON CHEZ TOI
2160 sq. ft. rancher
This home is another empty nester type home that was recently built on a golf course and so it has a golf cart garage bay and a generous covered back porch that looks out onto the 9th hole. This home features a dramatic entry that opens to a spacious great room area.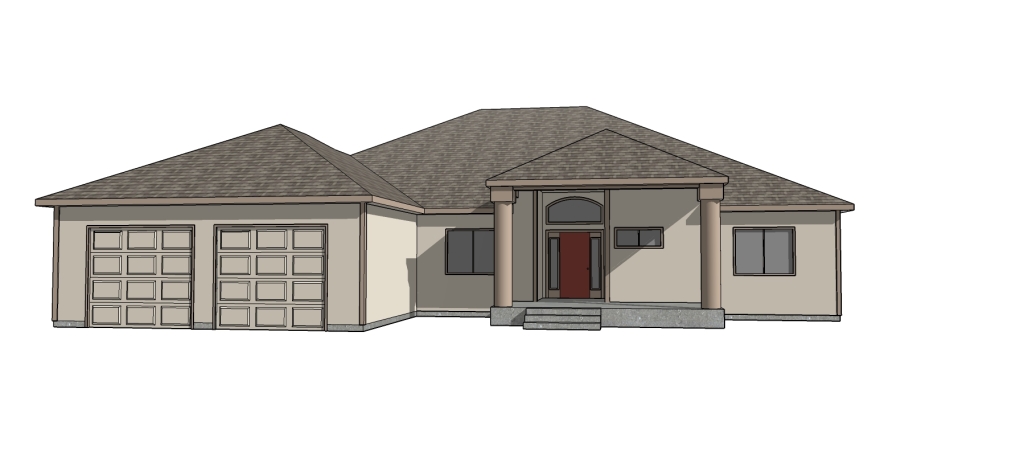 The Stonehenge
1,666 sq. ft. house plan
This a nice one level house plan with an angled garage, covered porch with 3 bedrooms and two and half bathrooms and an over-sized mudroom/bathroom. It also has a full basement in this version. Recently I built this home plan on a piece of acreage overlooking the Palouse.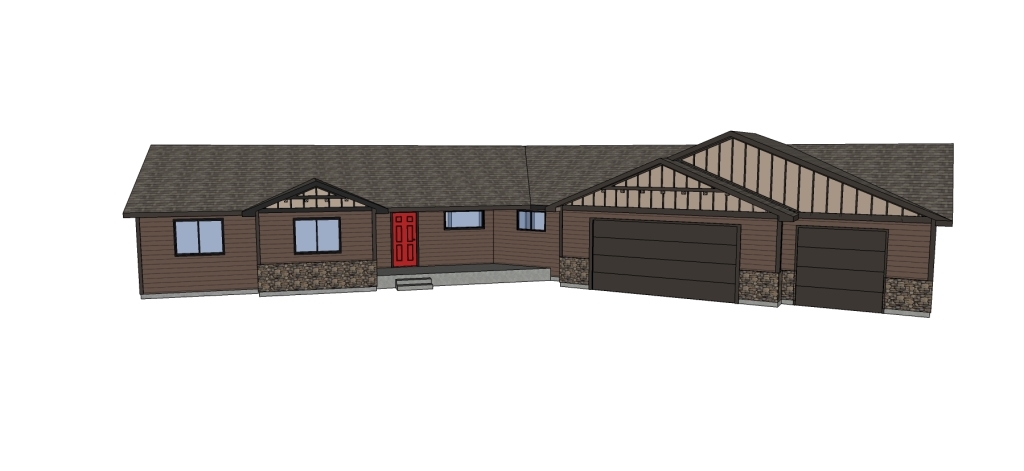 The Bow Manor
1974 Sq. Ft.
The Bow Manor is a 3 bedroom, 2 bathroom one-level, no-step-entry ranch style house plan that features an over-sized pantry large enough to hold a second full size refrigerator. It also has large covered front and back patios.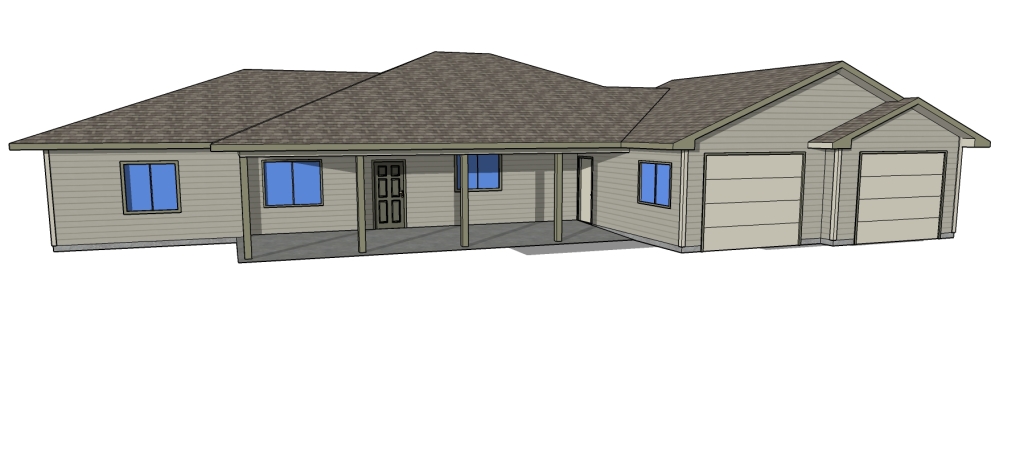 The Sinclair                                                                                                                                                                                                                                                                                                                                  1180 sq. ft rancher with full basement
I designed and built this home plan in 2001 and recently talked to the couple that bought it from us back then. They told me that they loved everything about it and felt very lucky to have found it. They were sad they had to move away and sell their home. It's most unique features are a drive thru garage and a hidden loft in the front bedroom.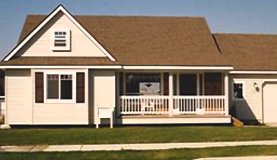 The Desert Aire is a great home plan for sale which has 1980 sq. ft. It features two master suites and a great room design with large towering windows looking out to the back of the house. This home was built in Central Washington.